Hi there, and welcome! I'm Sarah Von Hoene, your 2021 National Park Service (NPS) Intern for the Our-World Underwater Scholarship Society. I've been following a childhood dream of becoming a marine ecologist since I was a kid, playing on the sandy beaches of Virginia. A few years ago, however, I began to tweak that dream a bit. I learned about a small unit of the NPS called the Submerged Resources Center (SRC) — a group of highly trained scuba divers, archeologists, and underwater photographers who use scientific and operational diving to document, interpret, and preserve underwater natural resources within the national parks. Upon the revelation of the existence of the SRC, I suddenly had a new focus: to not only become a marine ecologist, but to dive with the NPS. Thanks to the incredible generosity of the SRC and OWUSS, that dream is finally coming true. As I spend the upcoming months traveling and working throughout the national parks, it's my ultimate goal to help fulfill the SRC's mission of promoting understanding, appreciation, and preservation of the national parks' underwater resources, so I hope you'll stay tuned as my adventure unfolds.
I originally applied for this internship once before, in 2016. I was living on the tiny island of Koh Tao, Thailand, where I had taken all of my scuba certification courses and was working as a divemaster for a local scuba shop. I completed my first two years of undergraduate classes online while abroad, then moved back to the states to pursue a degree in Ecology and Evolutionary Biology from the University of Colorado. Luckily enough, I found a professor at CU who taught a coral reef ecology course that I jumped at the chance to take. Before I knew it, I was completing a thesis and doing fieldwork in Cozumel, Mexico. After graduating, I decided to try again and submit another application for the NPS/OWUSS internship.
I submitted my application in January 2020 and tried to put it out of my mind for the subsequent months (patience is not a strong suit of mine, especially in these types of potentially-life-changing scenarios). A typical evening in early March, however, turned into an ecstatic celebration after I checked my emails and noticed one message with "Congratulations!" in the header. I couldn't believe it when I read the email. I had been selected for the internship! I shared the news with family and friends over the next few days and tried to wrap my mind around the fact that I was about to start the adventure of my dreams.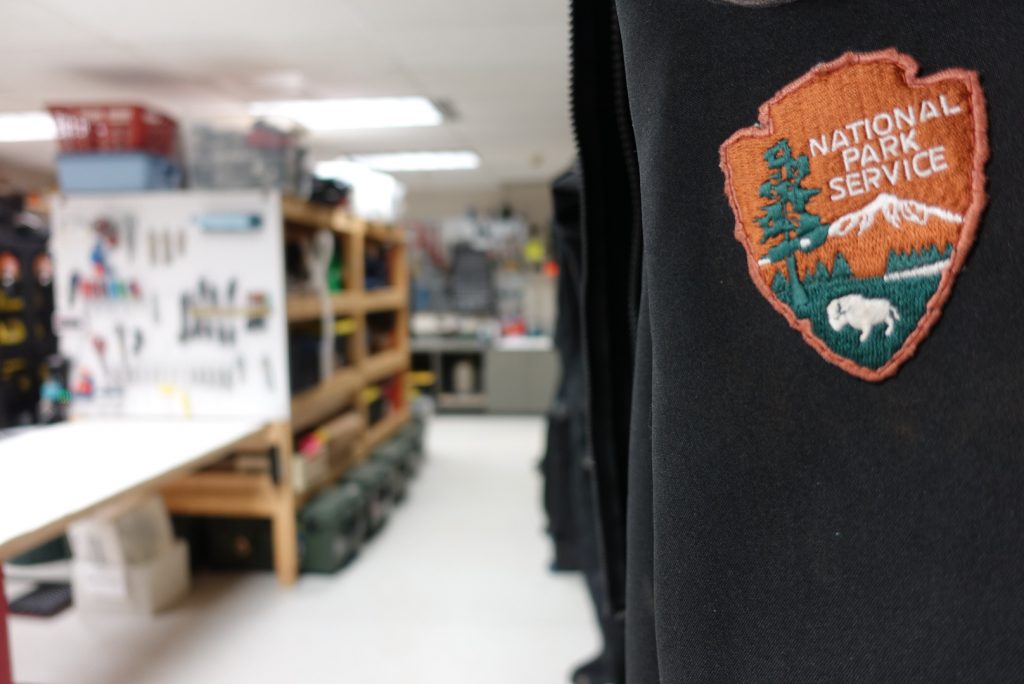 The NPS arrowhead logo embroidered on a drysuit. There's a pretty amazing sense of pride that comes along with wearing NPS dive gear!
Cue ominous music…because little did I know that a global pandemic was about to dramatically interfere with my plans. On the same day that I received the congratulatory email, the World Health Organization officially dubbed the coronavirus outbreak a pandemic. It quickly became apparent that the internship would not be possible in 2020. Thankfully, OWUSS offered me a deferral, which I happily accepted. I wasn't quite sure what I would do for the next year, but I knew with certainty that the opportunity was worth the wait.
Over the course of the next year, both OWUSS and the SRC were amazing at welcoming and supporting me, despite not being able to meet in person (or go anywhere). The scholarship society organized virtual meet-ups and lectures by former interns and scholars, and Dave Conlin, the Chief of the SRC, helped organize a project on marine soundscapes that I worked on remotely. It only took a few phone conversations and emails with the OWUSS and SRC teams to realize that I was entering into a close-knit, highly-esteemed group of scientists, divers, and explorers.
By the time May 2021 came around, Covid had settled down enough for us to plan for an intense summer of travel. Before I knew it, I was driving to the SRC office in Lakewood, CO, meeting the team, and gearing up for the adventure of a lifetime.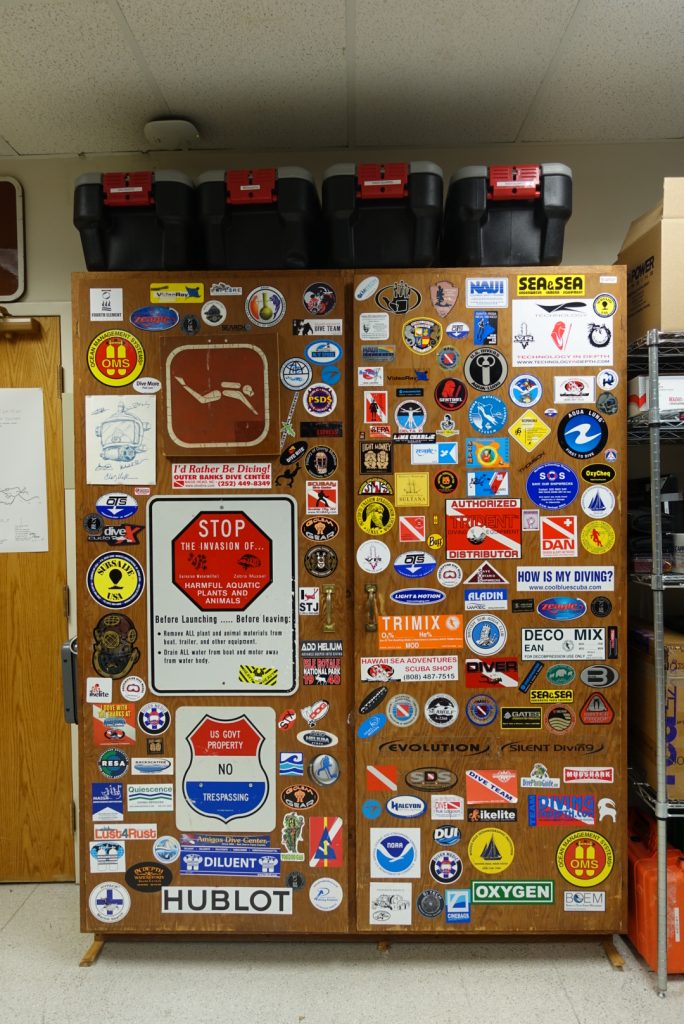 I aspire to collect as many scuba diving-related stickers as the SRC has on display. This crew has clearly been around the block.
It's hard to explain all the feelings I had during my first meeting and training week with the SRC. I've struggled with imposter syndrome quite a bit in the past, and I was expecting it to come out in full force at the beginning of my internship. Having worked in the industry, I have a few hundred dives under my belt, but I found the diving undertaken by the SRC team to be truly next level. Like, they eat snacks underwater because they do six-hour dives kind of next-level (apparently Clif bars are great because they don't crumble underwater. Who knew?). To my immense surprise and relief, I felt very at ease as soon as I met the team. The SRC staff is small (only nine people), but every single person greeted me with friendliness, support, and genuine excitement. I felt like they believed in me and my ability to serve as their ambassador for the coming months, and in that, to consider myself a true member of their team. For a week, I drove home from their office, day after day, feeling the buoyancy of purpose, like I was finally doing what I was meant to be doing. Those drives, with the windows down, music up, and my mind buzzing with excitement and anticipation, will be a fond memory of mine for years to come.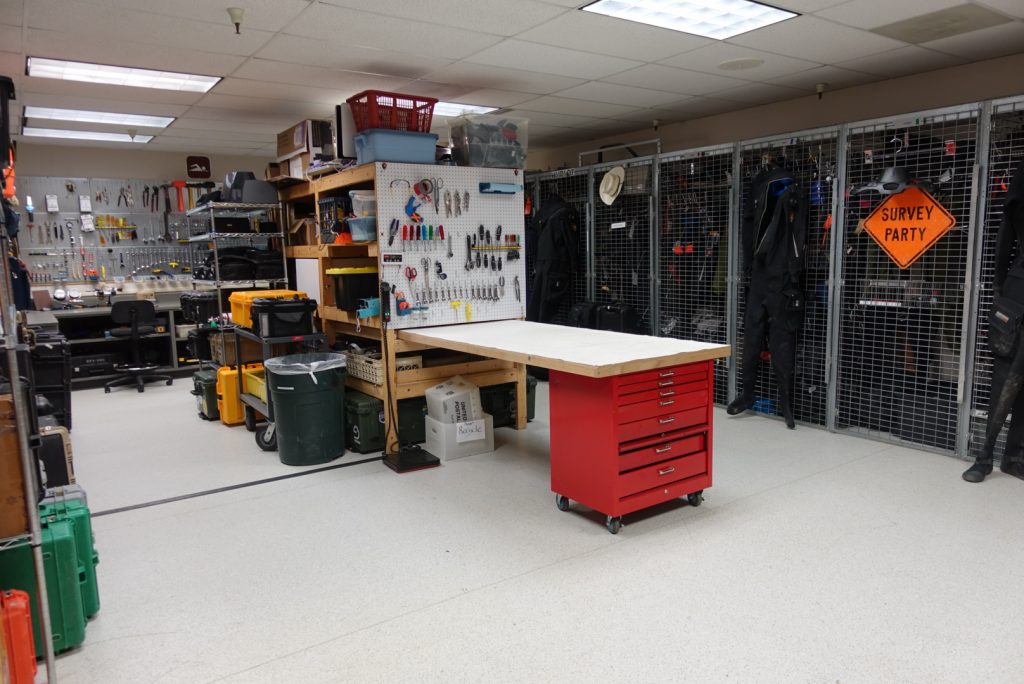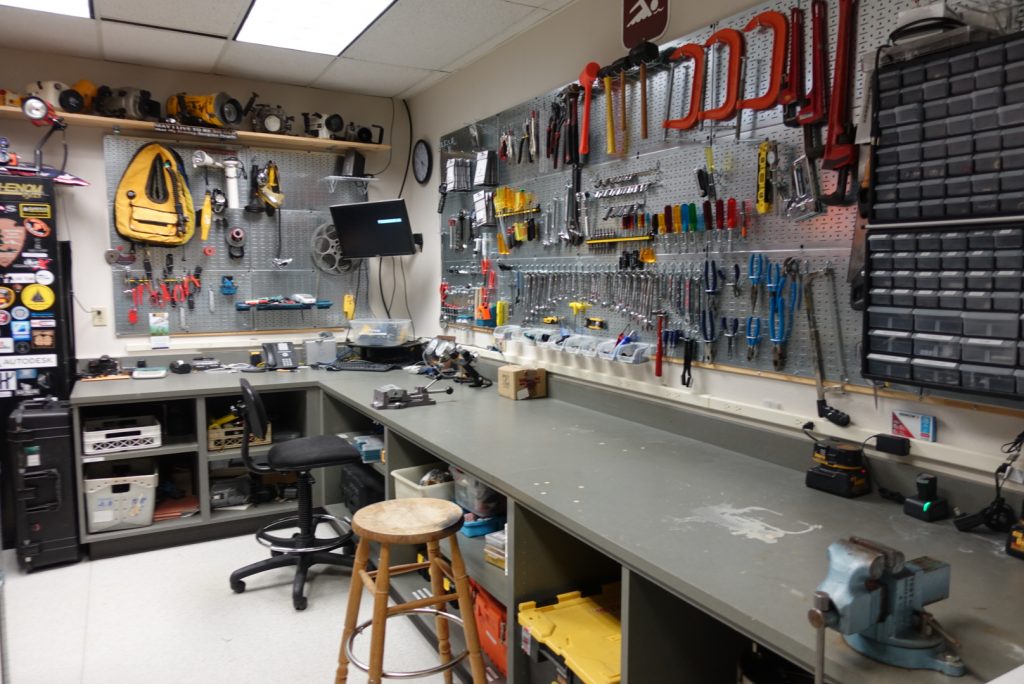 The SRC dive gear locker is practically famous amongst interns, which is fair considering that Jim Nimz, the Diving Operations Specialist, keeps the room in tip-top shape and full of any dive gear you could think of.
During that week, the SRC covered all the logistical bases, and more. I underwent a thorough dive physical to make sure I was fit to dive, I took a CPR/first aid/oxygen-provider refresher course and exam, and I went through a long list of swim and dives skills that are part of the NPS Blue Card Exam. This exam included a written test, too, but for me, it was a breeze compared to some of the physical skills. Well, one skill in particular. The biggest beast of all was a 25-yard underwater swim, done on only one breath and without any fins. I honestly can't remember how many times I attempted it before finally making it the entire way. At least six tries! Jim, the SRC's Dive Operations Specialist, laughed when he saw my glaring, frustrated face after another unsuccessful attempt. "You can read that face from across the pool," he chuckled as I leaned on the edge of the pool, annoyed with myself. Eventually, through a bit of grit and determination, I was able to complete the test. Thankfully, the other skills were manageable, although there was an added challenge of doing them while getting used to the new dive gear the SRC provided me.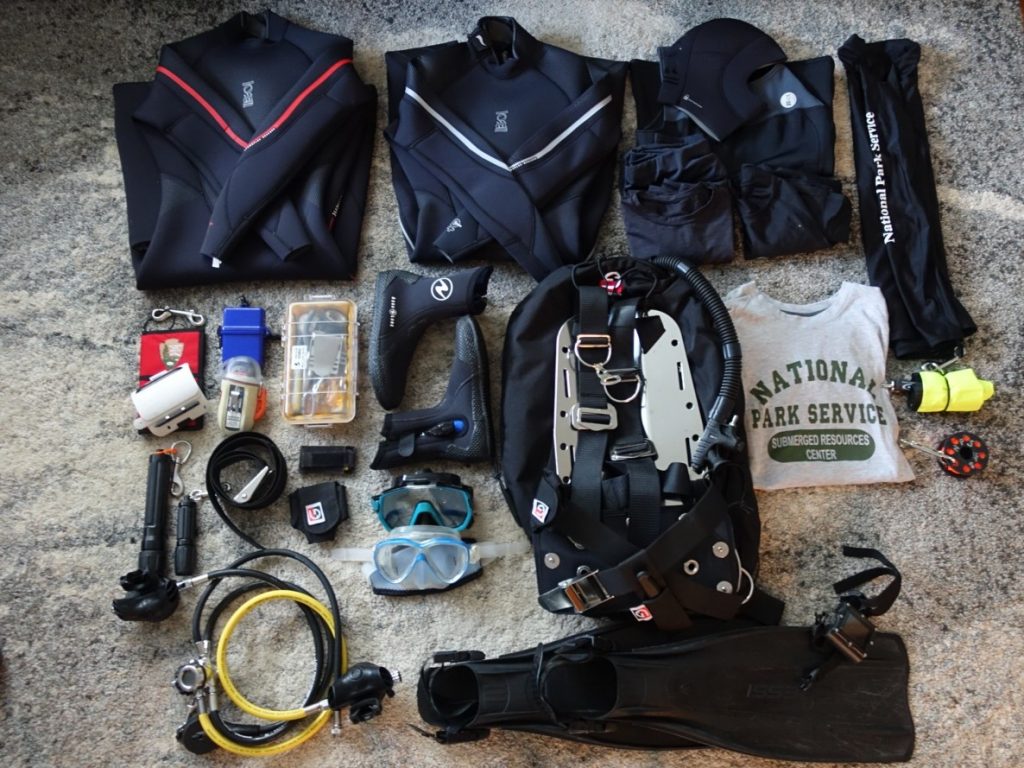 The SRC provided me with wetsuits, rashguards, a save-a-dive kit, and all other necessary scuba gear for my upcoming adventures.
By the end of the week, I was Blue Card certified, nitrox certified, stocked up on all the dive gear I could possibly need, and ready for nearly four months of travel. According to my current itinerary, I'll be traveling until October, and working on projects in at least six different national parks. As I mentally prepare for it all to begin, I'm feeling focused, excited, and ready to do my best work. More than anything, however, I'm feeling thankful. Thank you to OWUSS and the SRC for putting your trust in me and supporting me on this epic journey. And of course, a huge thank you to my partner, Jerrod, and my friends and family for helping me chase my dreams and pursue my passions. There will be many stories to tell and experiences to share, so stay tuned for more insights into my experience. For now, I'm off to St. Croix, in the US Virgin Islands for the next two weeks! Wish me luck!
My new favorite hat, and one last run at home before a summer of travel!