While most of my time in Durham was spent at DAN conducting research and learning about hyperbaric medicine, I want to share my appreciation for the non-work opportunities that arose from this internship. A majority of our free time was spent diving, but I tried to make time for a few activities outside of the dive community as well. Having never lived in the South, I was a bit nervous about the climate, culture, and food associated with North Carolina, but it all quickly grew on me (except maybe for the humidity, haha!). By the time I had to depart in September, I was sad to go.
     First, North Carolina is full of quaint towns and hiking destinations to visit for a weekend. My first weekend trip was to the Outer Banks, where my girlfriend and I explored by hiking, surfing, and stargazing. The water was warm, the people were friendly, and the food was wonderful. Our Airbnb hosts showed us around town and offered all sorts of suggestions for seeing the less touristy aspects of the Outer Banks. I gained an appreciation for the barrier islands, wetlands,  and peanut farms present all along eastern North Carolina.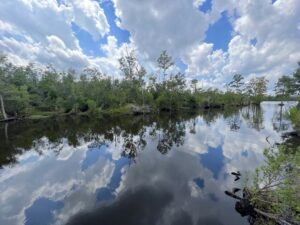 Picture 1: The Scuppernong River Wetlands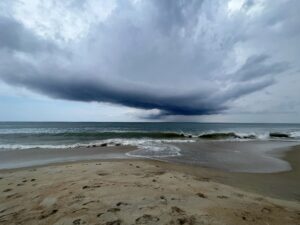 Picture 2: A Stormy Day in the Outer Banks
Next, I went on a hiking trip to the Appalachian Mountains. I made it to the top of Mount Mitchell (where I coincidentally ran into the parents of another DAN intern). Mount Mitchell is the highest point east of the Mississippi and was a challenging hike from the trailhead where I started. Along the trail were spectacular mountain views, fresh blueberries, and lush rainforest. I ended up staying in the town of Asheville which offered awesome breweries, live music, and a hipster culture I did not expect to find in the South. Overall, taking two road trips across North Carolina was a great way to see the diversity of this wonderful state!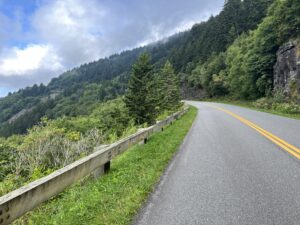 Picture 3: The Road up Mount Mitchell
Picture 4: Fresh Appalachian Blueberries!
Back at home in Durham, there were plenty of options for day trips. I went hiking or mountain biking almost every day after work which was a great way to stay active and explore the local outdoorsy scene. My two favorite spots near Durham were Brumley forest which offers bike trails and Eno River State park which has phenomenal hiking trails along the creek. I may have gotten caught in severe thunderstorms a few times, but it was all part of the experience! When I was feeling a little more ambitious I would head up to Hanging Rock State Park (about 2 hours from DAN), where the terrain is more rugged but the hiking options are plentiful. 
Picture 5: The Brumley Forest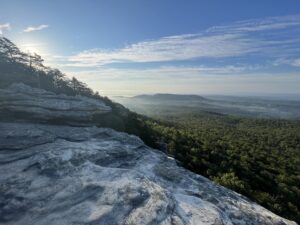 Picture 6: Hiking at Hanging Rock State Park
Along with the other interns, I also tried to absorb the unique cultural, food, and entertainment options in Durham. DAN was generous enough to provide their interns with a food budget, so I had the opportunity to explore cuisines I had never tried before. Of course, I had lots of shrimp with grits, but other foods not available at home in California include crawfish, catfish, fried sushi, chicken & waffles, and Southern BBQ. But more importantly, we made an effort to try all sorts of international cuisine including Indian, Japanese, Korean, Vietnamese, Peruvian, Ethiopian, Spanish, Pakistani, and Thai food. Coming from a family that lacks enthusiasm for adventurous eating, I found this to be an unintended yet valuable part of the internship. The DAN internship is obviously not intended to be cultural in purpose, but I am very grateful for the unique experiences I was provided through DAN and OWUSS outside of a strictly academic environment. I hope to travel back to Durham at some point and would be happy to provide some recommendations for anyone who plans on visiting!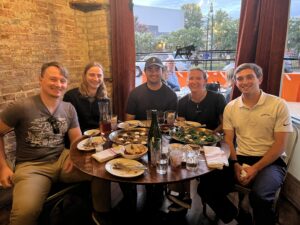 Picture 7: The 2022 DAN Interns Enjoying Traditional Tapas