A month ago I did not think I would be writing a blog on a sailboat in a beautiful marina in California. I just arrived in Moss Landing, CA a few days ago and already I will be leaving soon for Mexico. Since arriving, I have gotten to know my internship host and DSO, Diana Steller. She showed me around to Marine Operations and the Aquaculture Facility. In addition, I have met wonderful people including faculty, graduate students, and staff at Moss Landing Marine Laboratories. 
View from Moss Landing Marine Labs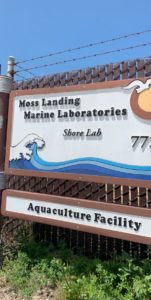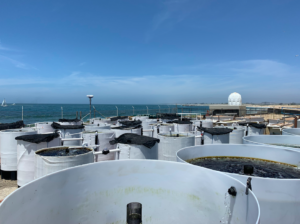 Tanks for seaweed at MLML Aquaculture Facility
I got the chance to help a graduate student, Dan, with his work at the Aquaculture Lab by weighing seaweed and emptying tanks. I learned the main five species of seaweed that they grow and SELL to chefs.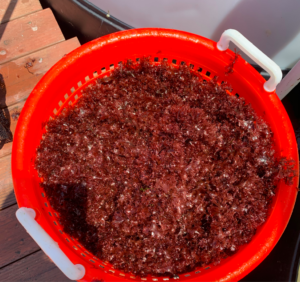 Seaweed (Dulse)
I was also able to have my checkout dive at Breakwater before I leave for Mexico. This was my first time diving in cold water and shore diving-so this was a very new and interesting experience for me. My wonderful instructor, Sloane Lofy, is also a grad student at MLML who studies kelp in the Phycology Lab.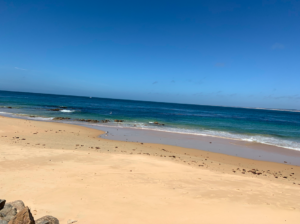 Breakwater
I can't wait to dive in Mexico and to learn more from the amazing graduate students and faculty about marine sciences!