Before I begin, I would like to acknowledge the valuable collaboration between OWUSS, AAUS and the AAUS Foundation, which has provided me with this incredible opportunity to achieve one of my personal goals and dreams: obtaining my Scientific Diver certification. This experience has been truly invaluable, providing me with essential skills and knowledge for my academic and personal journey. Moreover, it has allowed me to connect with scientists who have enriched my learning experience. I am sincerely grateful for this opportunity and the support that has made this achievement possible.
Scientific Diving Training at Shannon Point Marine Center
On June 10, 2023, at 5:00 a.m., I was already at the airport parking lot. I remember seeing the half-moon while eagerly waiting to enter the waiting room. I felt happy, nervous, and excited for the scientific diving training at Shannon Point Marine Center (SPMC).

Finally, I arrived in Seattle at 1:40 p.m. I was on so many flights crossing the sky in such a short time! I feel blessed and privileged to be amidst all this movement, but at the same time, I am aware of the significant environmental impact of flights. Reflecting on this, I have decided to make more conscious choices and seek sustainable options to offset and reduce my carbon footprint, thus contributing to the care of our planet.
At 4:13 p.m., I found myself on a small bus heading north, eventually making my way to Shannon Point Marine Center. My destination would be the last stop at the Ferry station, where I met with Western Washington University (WWU) Diving Safety Officer, Capt. Nathan T. Schwarck, M.S., and Morgan Eisenlord a Cornell University Ph.D. candidate working at SPMC. They warmly welcomed me with dinner that evening, and a delicious American breakfast of blueberry waffles the next morning.

During this breakfast, I finally met the three people with whom I had been exchanging emails about the diving goals for this internship. The third person was Dr. Derek Smith, the Laboratory Manager and Research Assistant Professor, who was the President of AAUS in 2020-2021. A few days later, I met two more members of the team, National Science Foundation (NSF) Research Experience for Undergraduates (REU) fellows Mary Schneider and Olivia Faris, who would join me on this thrilling scientific diving certification adventure. Together, we would experience the excitement of daily scientific diver training and research.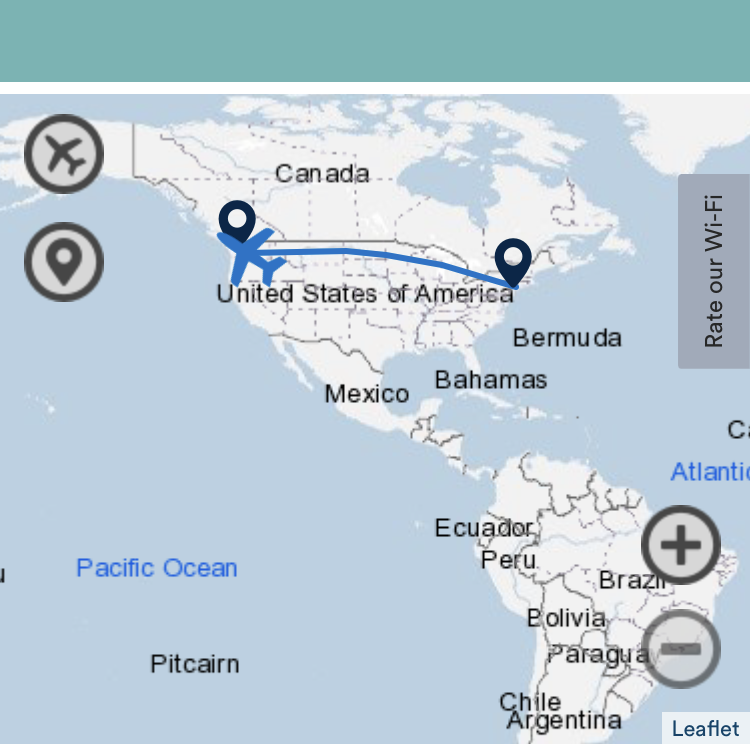 Part 1: Practical Diving Skills
Our first task in scientific diving training after checking out gear from the dive locker was to head to the pool! We swam 400 yards in under 12 minutes, covered 25 yards in a single breath, did the 10 minute tread water, and practiced transporting a person 25 yards in the water. To my surprise, I was the first to finish the swim test, completing it in just 7 minutes and 38 seconds.

Following the pool tests, we continued our training at Rosario Beach, in front of the Rosario Beach Marine Laboratory. Here we practiced first aid and navigation skills in open water. We also received theoretical and practical training at the SPMC classrooms on first aid and reviewed AAUS knowledge. The Divers Alert Network First Aid for Professional Divers (DFA Pro) training covered CPR, AED, oxygen administration, neurological examination, diving safety, underwater theory, and marine life injuries.
Finally, before diving into the cold waters of the Salish Sea and starting our data collection for the project, Nate and Derek took us to the Western Washington University Lakewood facility on Lake Whatcom for a gentle introduction to the cold waters, where we had the chance to practice navigation and buoyancy skills once again -without the typical limited visibility and strong currents of the Salish Sea.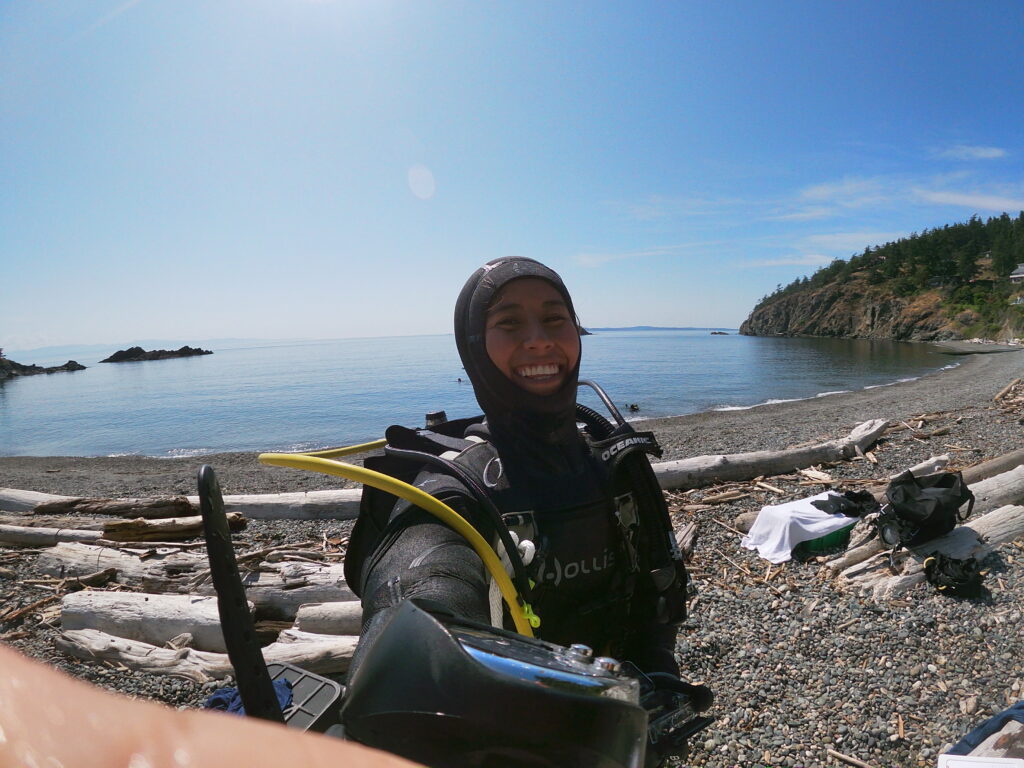 Part 2: Above the water – Life & Academic Workshops at SPMC
Throughout my time at SPMC, I've been blessed with incredible opportunities. From attending classes and engaging in informative talks to embarking on scientific expeditions and outreach events, it has been an enriching journey. All of this became possible through SPMC's REU program, generously supported by the National Science Foundation. This program offers 8 undergraduate students the chance to participate in supervised research under esteemed faculty mentors. Through this program, I had the pleasure of meeting Olivia and Mary, both selected participants, who are now on their way to obtaining their scientific diving certification alongside me; and the other REU students who are in the same boat, "sailing with us."
The experience has been nothing short of amazing. You know, home is wherever you find yourself, and I truly feel like we've become a big family, enjoying the summer, having fun, and learning together. I deeply appreciate the warm welcome I received during my time here, and it's heartwarming to see how we all learn and grow through our own experiments.

I want to give a big thank you hug to Dr. Brian Bingham the director Director of the Marine and Coastal Sciences Program and all the faculty staff at SPMC. They are amazing people and scientists, and they have made our summer here truly special. The effort, time, and love they put into running this REU program is incredible. For me, it has been an incredibly enriching experience in every way – personally, professionally, and academically.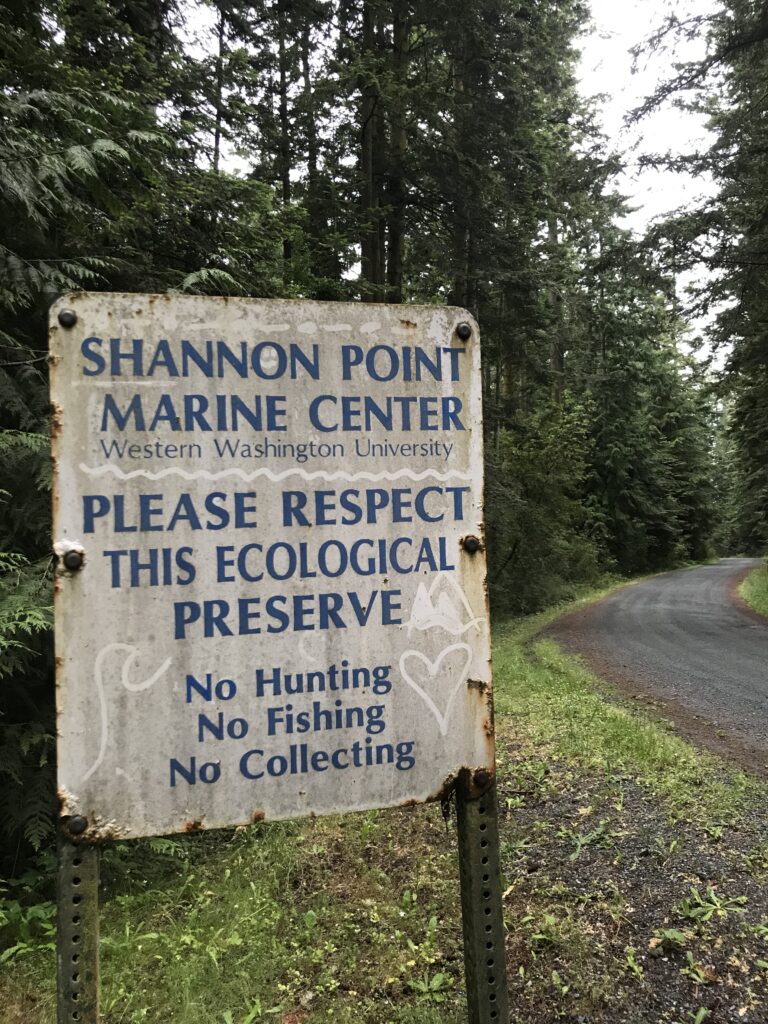 Part 3: Conducting underwater Sea Star Wasting Disease surveys in the amazing Salish Sea
Sea star wasting disease (SSWD) is a devastating syndrome that affects various species of sea stars, causing rapid tissue deterioration and death. First seen in the 1970s, the outbreaks have become more severe and widespread over the years. This devastating disease led to significant die-offs, affecting marine ecosystems and biodiversity. The 2013-2014 outbreak was particularly massive, impacting over 20 sea star species from Mexico to Alaska, making it the largest recorded marine outbreak for a non-commercial species. A field study was conducted in 2014-2015 on the short-term population impacts of SSWD in subtidal sea star species in the Salish Sea (https://doi.org/10.1371/journal.pone.0163190). Nine years later, we wanted to investigate the long-term effects of SSWD on subtidal populations by resurveying the historic strip transect sites in the San Juan Islands.
After completing our diving training, we were eager to begin the underwater surveys. Mary, Olivia, and I were filled with excitement. Currently, we're working alongside other skilled scientific divers, using two different methodologies, strip transects and roving transects, to collect essential data and assess the seastar population.

So far, we've gathered data from 11 monitoring sites, with a few more to go. Throughout our dives, we've only encountered about 6-7 of the elusive Pycnopodia helianthoides among the entire team of 6 divers. This species is commonly known as the sunflower star and has become rare due to the devastating sea star wasting syndrome outbreak in 2013. Their population declined by about ~90%, with approximately 5 billion stars lost along Pacific coast of North America. They are now considered critically endangered by the IUCN. However, there's hope as scientists have successfully bred them in captivity, with plans to reintroduce them into the wild and restore their numbers. For example, the University of Washington scientist Jason Hodin, Ph.D is the Friday Harbor Labs scientist who is working on captive breeding and outplanting of the Sunflower Star Pycnopidia helianthoides.
In addition to all of this, by the end of this internship, I will not only obtain the AAUS Scientific Diver certification but also PADI Advanced and Rescue Diver certifications. None of this would be possible without the support of OWUSS and Nate and Derek, who are providing us with this incredible opportunity.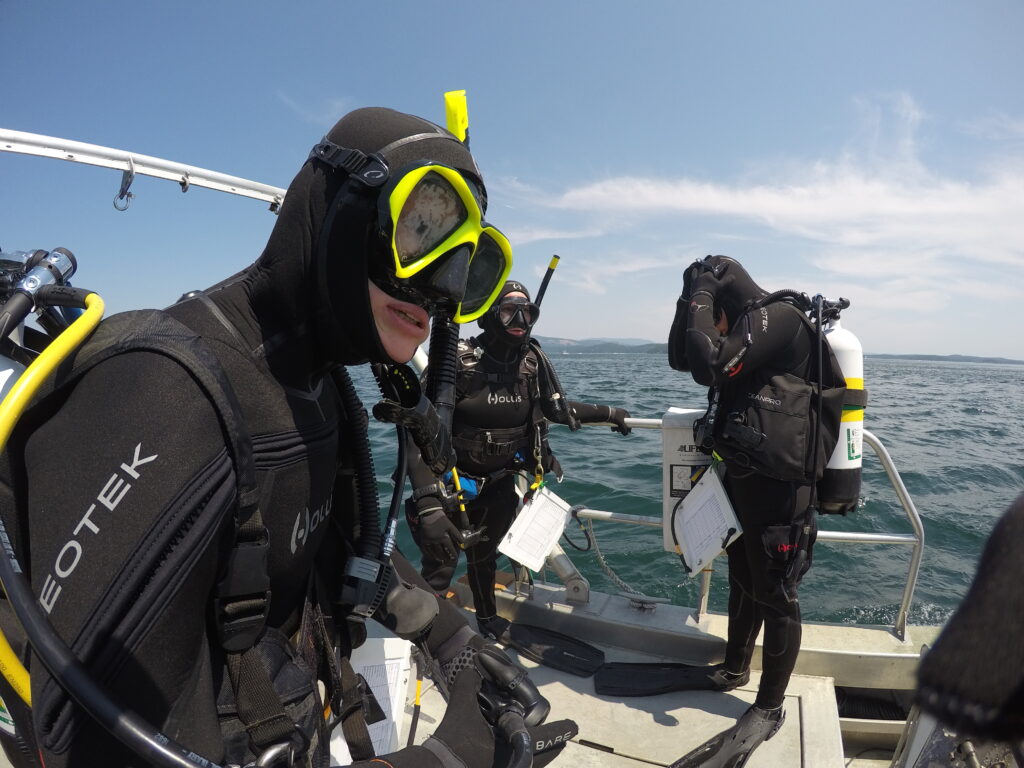 Big thank you!

Meeting all these wonderful people – the best diving crew, undergoing the best diving training I could have ever imagined, and using top-notch gear that makes me feel fully prepared for diving in this area. I feel incredibly fortunate to dive in the breathtaking channels, island sounds, and beaches of the Salish Sea. Being part of this project and diving at each of these sites has been an incredible experience. During these surveys, I've encountered myriad of beautiful creatures like the giant pink sea star, giant sunflower star, giant Pacific octopus, Wolf eels, white plumose anemones, numerous sea cucumbers, and much more.

I am truly grateful to Nate and Derek – you guys are awesome! You made this scientific diving training absolutely amazing. I couldn't have asked for better instructors. I feel incredibly fortunate to have taken classes with you. I will really miss you both! Thank you for selecting me and believing in me. I'm also thrilled to keep working together on future projects.

And thank you so much, Morgan. You are an incredible research scientist and a great human being. Thank you for your time, wisdom, and true passion and involvement in this project.

All of you are an inspiration to me, both in my personal, professional, and academic career!