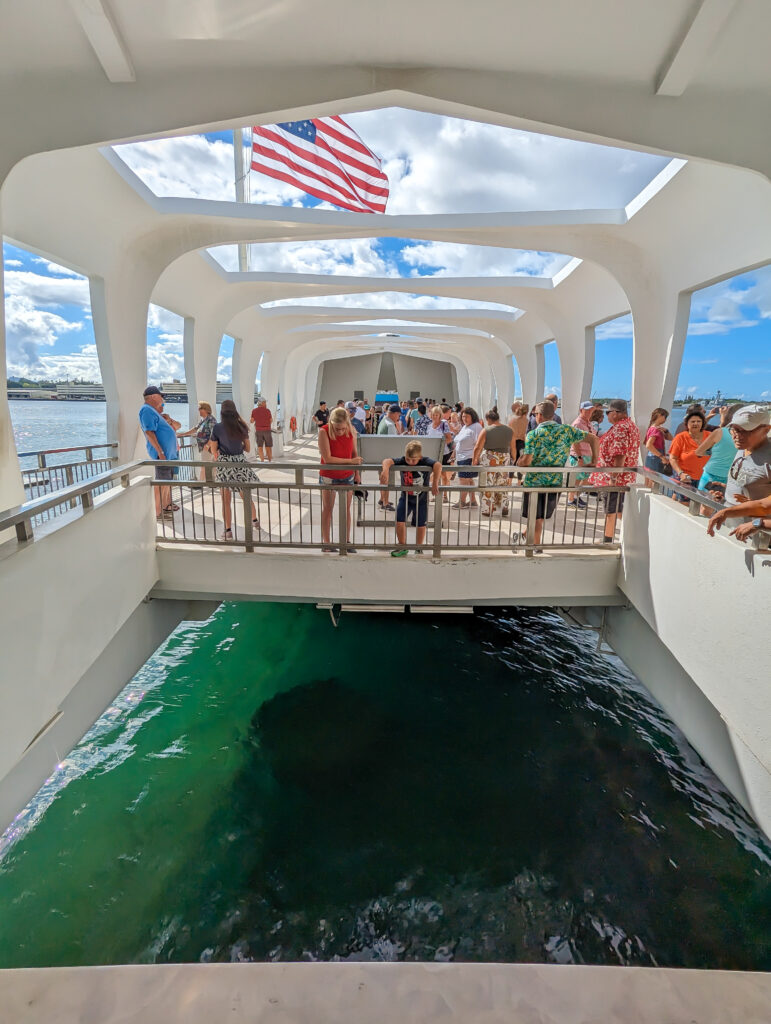 I would like to write a short thank you to Scott Pawlowski, the museum curator at Pearl Harbor National Memorial. It looked like I wasn't going to be able to visit Pearl Harbor on my internship, but Scott was kind enough to take two days out of his busy schedule to set me up with some awesome experiences around the memorial. I have visited the park in the past, so it was great to get the insider NPS perspective from Scott who shared his knowledge and passion. The NPS works alongside the US Navy to preserve and interpret the historical site associated with the attack on Pearl Harbor.
On my visit, Scott introduced me to a Chief Master Diver John Hopkins with the Mobile Diving and Salvage Unit 1, the Navy's premier diving and salvage force. Imagine Navy SEAL caliber divers who are also trained in commercial deep-sea salvage operations. A type of diving that I cannot even begin to imagine. Next, Scott showed me a bit of his world, a behind-the-scenes look at the museum and archival collection. On that day someone donated some potential artifacts from USS Oklahoma which is exciting because not many artifacts exist from that ship. USS Oklahoma was lost at the attack on Pearl Harbor. Every item Scott pulled out, whether a Japanese hat box or a fragment from USS Arizona had a poignant story linked to it and I loved hearing that history.
On my second day, I was able to visit the USS Arizona Memorial, USS Missouri, USS Bowfin, and Pearl Harbor Aviation Museum. At the end of the day, I joined a tour of Ford Island to also visit the Utah and Oklahoma memorials. Too much to experience and learn about in a lifetime let alone all in one day. Nonetheless, a powerful day of learning and contemplation. Scott, thank you for going out of your way to show me a snapshot of operations at the park. I appreciate the effort and I wish I could have spent more time.
Now, I am leaving Hawaii after almost a month and a half and am on my way to Channel Islands National Park.