It's my second week of the NPS internship and I'm in Colorado to prep for my adventures. I visit the Submerged Resources Center (SRC) to get outfitted with the dive gear I will need for the different parks and to get my certifications and training in order to be qualified as an NPS diver.
The SRC is located near Denver, Colorado. For some background, the SRC started as a group of archaeologists in the late 70s working for the Park Service who became divers in order to access and protect submerged archeological sites such as Native American traces in the southwest which had been inundated by the creation of Lake Powell and Lake Mead. After the completion of the project, the Park Service saw the value in having a talented group of underwater archaeologists who could document and interpret cultural resources in parks around the country; so, the SRC was formed.
The SRC is one of the most experienced, skilled, and technically adept dive teams in the NPS system. They work everywhere from backcountry lakes to Pacific atolls, basically anywhere parks with underwater resources are in need of assistance with discovery, documentation, and management.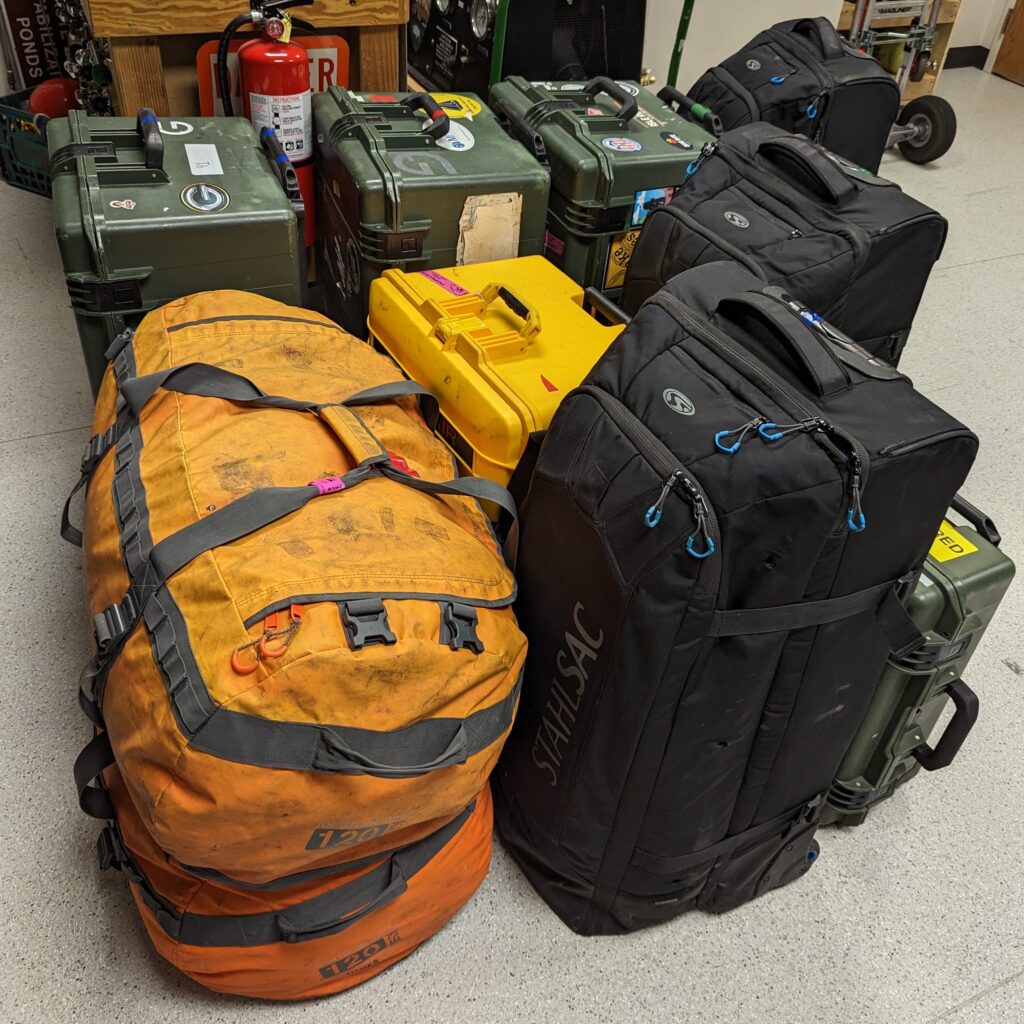 Upon arrival, I am of course nervous to meet everybody. This team devotes a lot of time and resources to one intern each year and that kind of generosity is overwhelming for me. On top of that, I will basically be living with the boss for the entire time. I get picked up at the Denver airport by Dave Conlin – he's driving a speedy blue Audi and immediately puts me at ease. He is easygoing, easy to talk to, and obviously proud of the work he and his team accomplishes. Dave and his wife Michelle are gracious hosts and make me feel at home at their house, which is located at the base of the Flatirons in Boulder. We enjoy a night out at a brew pub for a burger and beer and end up talking about skiing.
On Monday, I head into the SRC office with Dave. The office is lined with some of Brett Seymour's photography, shipwreck maps, and historical books on shipbuilding, sea battles, and ancient cultures. To be honest, my original dream job before going down the biological route was to be an underwater archaeologist. So, I am very excited to be here and to potentially work with this team at some time over the next few months. I get to meet Brett Seymour, Deputy Chief of the SRC, photographer, and my other internship coordinator as well as Jim Nimz, dive operations specialist, and archaeologists David Morgan and Matt Hanks. Later in the week I meet archaeologist, Anne Wright (a fellow crew member on the tall ship Adventuress!). Everyone is extremely friendly, welcoming, and just plain excited for me. They are a tight-knit family, their jokes are quick and light-hearted.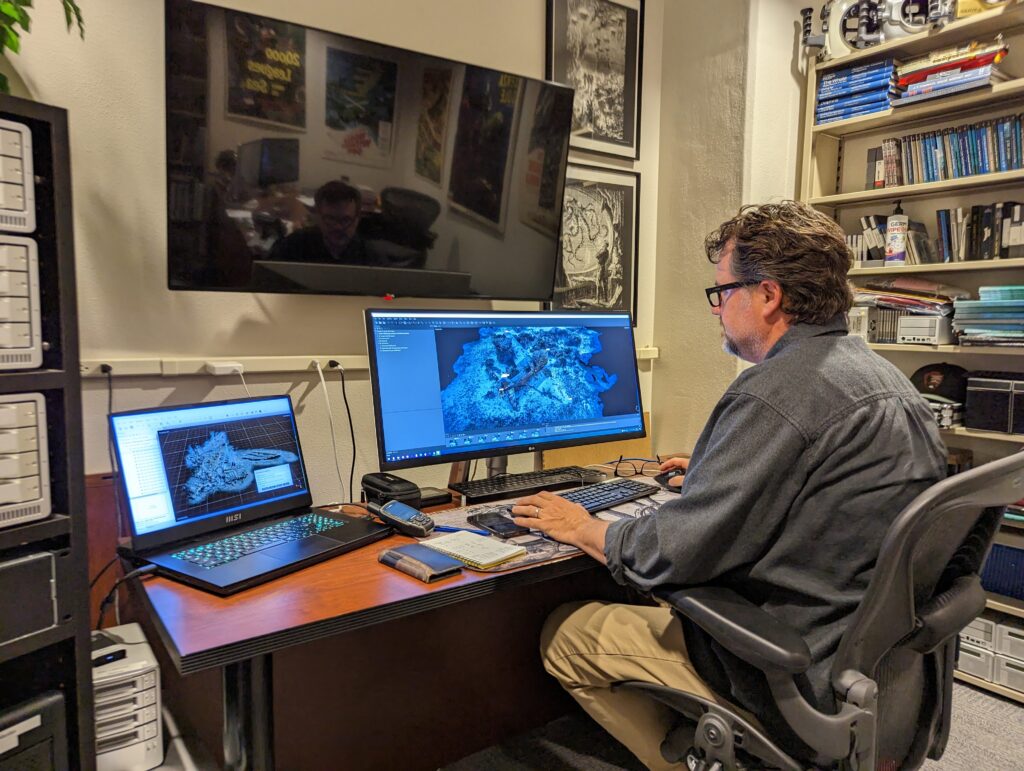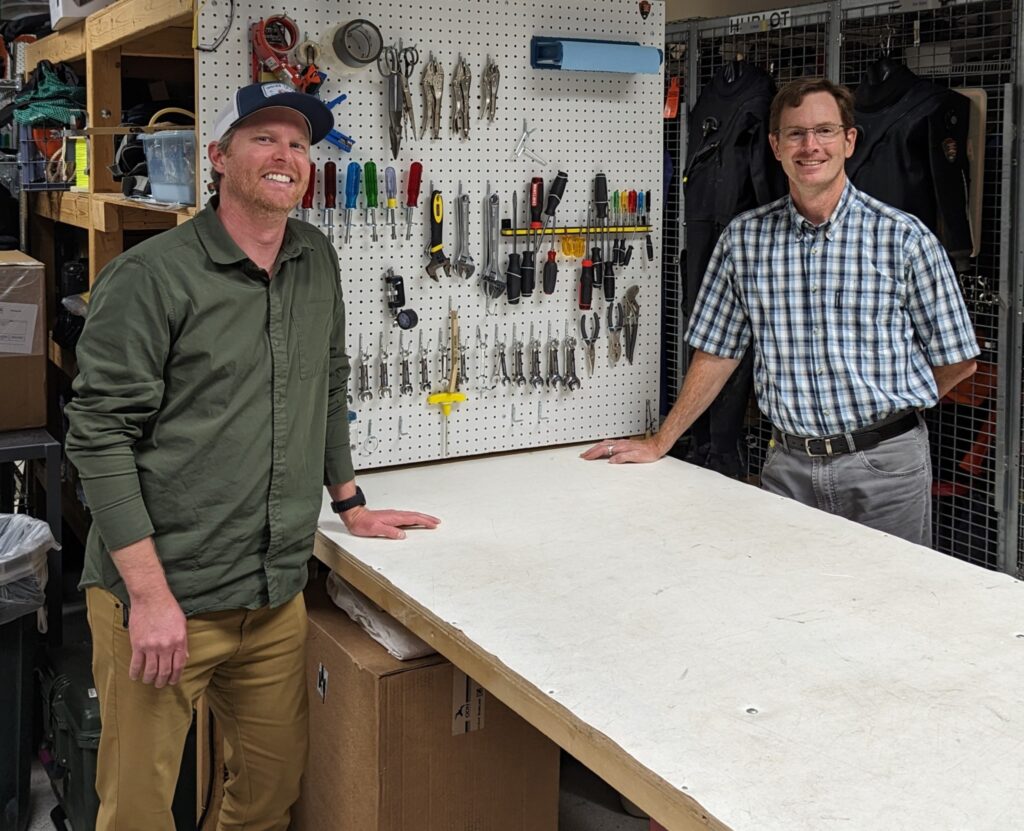 My first task is working with Jim Nimz to get kitted out. I love putting together a pile of awesome dive gear. Rashguards, a 3mm and 5mm wetsuit, and a drysuit will hopefully cover all the water temperatures I'm going to experience. Jim then throws in a bunch of NPS SRC swag to wear on my internship. Dave also generously puts together a save-a-dive kit for me from McGuckin's hardware so I will be prepared for anything whether it be in the middle of the Pacific or the Caribbean. Thanks to tips from previous interns I bought a luggage scale and have gotten my dive bag to weigh almost exactly 50lbs. I will check that and then take a backpack and a small waterproof bag as a carry-on. I think I packed pretty well, but this is still more than I have ever traveled with before.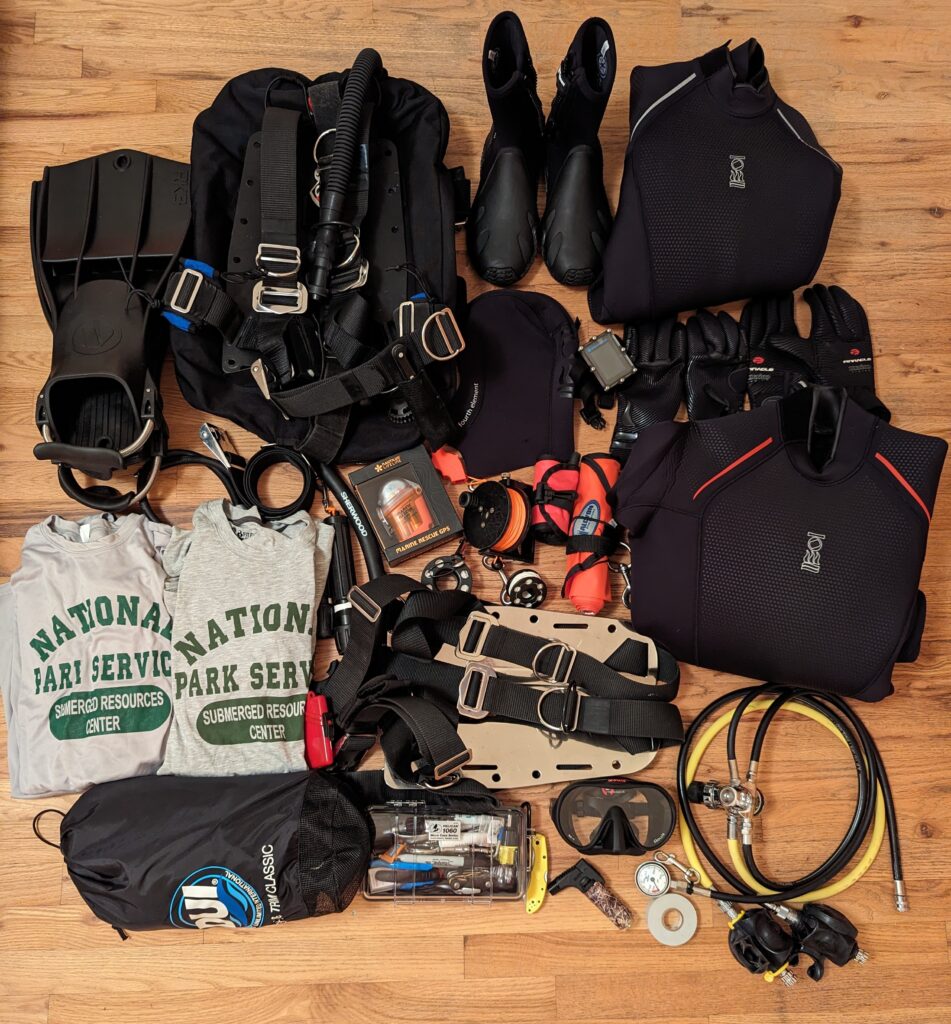 Next up is the Blue Card exam, a test all NPS divers must take. Jim organizes my swim test in the pool. It humbles me. I've never been an especially strong swimmer; I have little body fat and frankly – sink like a stone. Add to that, the elevation of Denver compared to my sea-level home and I am immediately winded. While the swims are terrible, I enjoy the bailout, and ditch and recovery skills. For the bailout, you put all your dive gear in your arms, jump into the pool, sink to the bottom and put all of your gear on. For the ditch and recovery, you take everything off while on the bottom of the pool, including your mask and regulator, turn off the air on your cylinder, swim away a bit and then come back; turn your air back on and put on all of your gear.
My last duty before I leave Colorado is to renew my First Aid and CPR training. Jim provides a DAN Diving First Aid course for me. Thank you, Jim, for taking care of all my training this week.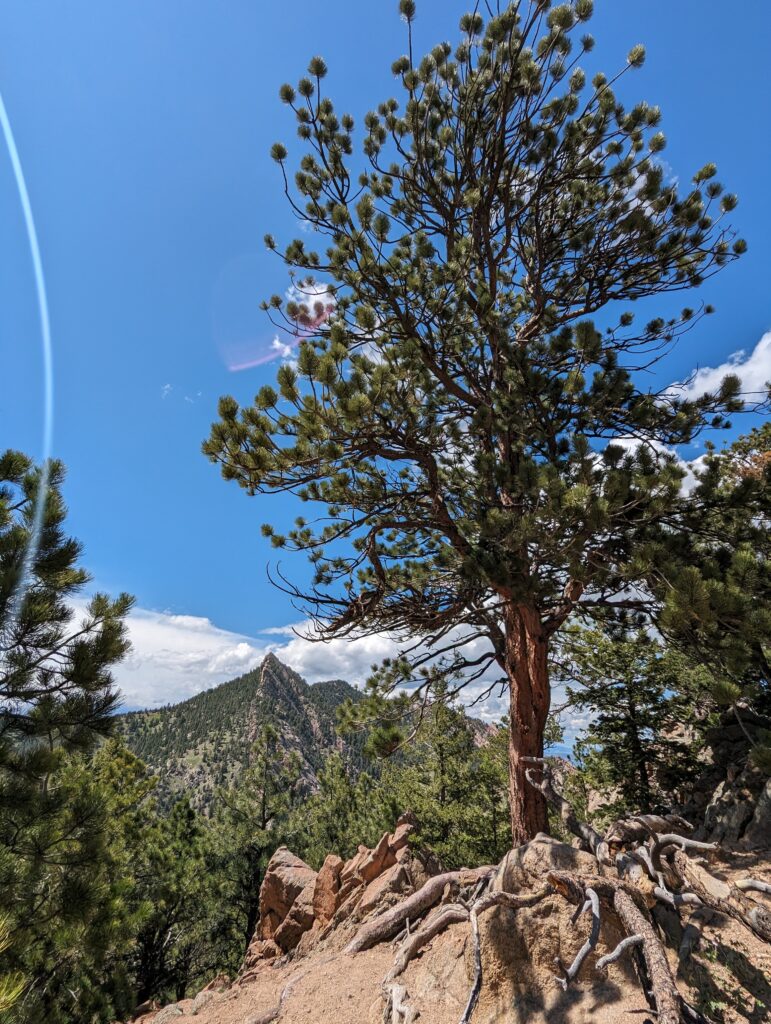 My time in Colorado is coming to an end and I want to express how grateful I am to the SRC. Thank you for creating and supporting the coolest internship in the world. I am blown away by your generosity and I am humbled by your encouragement. I hope to see more of you this summer. Thank you to the long line of accomplished NPS interns who came before me and left a strong legacy. Your successes have provided the infrastructure for us new interns to be invited back year after year to dive programs in the NPS. Thanks to all of you past interns I got to meet before my internship who shared their experiences and excitement. Hailey Shchepanik, Sarah Von Hoene, Shannon Brown, Shaun Wolfe, and Pike Spector. And thank you so much Dave and Michelle for the hospitality this week and for including me in all your family and neighbor dinner parties. You made me feel like part of your family. It made me happy to throw the ball for your cute cocker spaniel, Maya, even though she never brought the ball back. And I enjoyed all the movie nights- especially the feel-good classic we watched.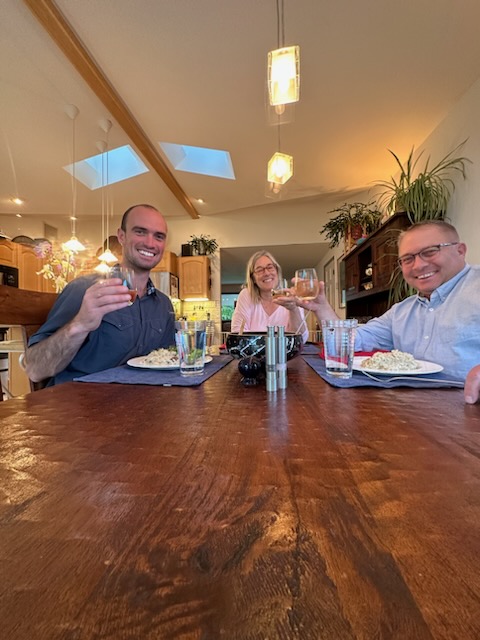 I am so excited to visit some unique places in this world that I never would have gotten the chance to see without this internship. I am starting off my adventure in Florida to work with an inventory and monitoring dive team from the Caribbean region who is heading to the Dry Tortugas to count some lobsters! Stay tuned for more adventures!